Venice Biennale Architettura – May 2021
DETOXING ARCHITECTURE FROM INEQUALITIES: A PLURAL ACT.
How can we be credible interpreters of the transformation of the living space If our own profession does not recognise within itself the values of inclusion and equality that we expect from the built environment today?
As professional women and men, we are asked to interact with an increasingly fragile system, where concerns connected to climate change and social crisis, made harsher by the pandemic emergency, have brought to the fore our shortcomings and responsibilities.
Architects, both women and men, can contribute to bring about a solution to these issues; they can put in place a new logic of cooperation that will be actualised only if it is our profession that puts itself forward as the first virtual and physical space of this change.
In Italy, professional women architects are a considerable number, about 42.5%, if compared to the European average of about 39%. In particular, female architects under 35, registered with Italian professional associations, outnumber their male colleagues reaching 55%. Hence architecture sees a growing and determined female presence, which however struggles to reveal itself at all levels: in the media, culture, education and design.
37% of 411 public events, that took place between January 2017 and September 2018, were attended by exclusively male speakers.
These considerations gave rise to the international campaign #Timefor50 #Tempodiparità #Timeforequality which promotes gender quotas in any form of architecture's public presence, events, juries, education, pursuing the objective of equality and female empowerment recommended in European and international directives.
Very few female role models of excellence are available to inspire young female and male designers.
This is one of the key reasons that, in addition to wage difference and the complex balancing of family/work commitments, forces young women architects away from the profession.
In light of these considerations, research proposed by RebelArchitette aims at safeguarding and giving visibility to the work of female designers, recognising the use of gendered language as fundamental and as the first instance of visibility and respect for them. Therefore the use of the professional stamp in the feminine is requested from every professional Association in Italy to push for equal visibility and access to work.
These are the preconditions that lead to the constant need to showcase the work of exceptional women architects through democratic means, made available online in open source.
Professional women identified through a research that is new, cooperative, far reaching, mindful of an eco-feminist system of values, where the positive impact on the community is favoured over the compositional and aesthetic strength.
A cooperative, international search with the objective of modifying traditional criteria of merit and bringing forth emerging new excellence.
Women architects who are resilient and have identified alternative routes through the use of new technologies or new communication systems. Virtual and physical worlds come ever more into contact and it is important to value those who create this dialogue.
Women architects whose portfolio size isn't inevitably the only reference system. Even a single project can be an opening to new professional aspirations.
Women Architects who are facilitators of community alliances, exemplary regenerations achieved through patient and open listening, and a culture of sharing the value of the architectural project.
Women architects alert to a world of rediscovery and precious transformation of intimate and personal space. Too often the value of a professional woman/man has been connected to the number of square metres designed. Now the dimension of reconversion of interior design acquires a strategic value for the personal wellbeing of an individual and their immediate family.
Women architects who are young, very young and more mature, a mirror of an architecture that is indispensable and not yet told. Women architects have always been present in Italy and far too little has been done to tell of them until now. Not all were able to dedicate adequate time and financial investments to the promotion of their own work, which is fundamental in a crowded, competitive and cut throat field as that of the Bel Paese.
Women architects who, regardless of the economic outcome of their project design work, had the ability and the doggedness to interact with social and environmental fragility.
Listening to the many differences can free the systems of architecture from dynamics which are still profoundly toxic and that put at a disadvantage not only the professional and academic environments but also the design process: It is up to us to have the will to develop and become credible agents for change in accessible, equal and inclusive spaces.
`
data sources:
1: inarcassa 2019
2: Cnapp 2019
3: #timefor50 report 2018
Venice Biennale Architettura – May 2021
DISINTOSSICARE L'ARCHITETTURA DALLE INEGUAGLIANZE: UN'AZIONE COLLETTIVA.
In che modo possiamo essere interpreti credibili delle trasformazioni dello spazio abitato se la professione in primis non riconosce al suo interno i valori di inclusione ed equità che richiediamo oggi al mondo costruito?
Siamo interpellati in qualità di professioniste e professionisti ad interagire con un sistema sempre più fragile, dove i problemi legati al cambiamento climatico e alla crisi sociale, inaspriti dalla recente emergenza pandemica, hanno messo in evidenza le nostre lacune e responsabilità.
Architette e architetti possono contribuire alla risoluzione di queste tematiche attuando una nuova logica collaborativa, che può concretizzarsi solo se è la professione stessa che si propone come primo luogo virtuale e fisico di questo cambiamento.
Le professioniste in Italia sono tantissime, circa il 42,5 %  rispetto alla media europea stimata al 39%. In particolare le architette under 35 iscritte agli ordini italiani superano i loro colleghi maschi raggiungendo il 55% . L'architettura quindi vede una presenza femminile crescente e determinata, ma che stenta a palesarsi a tutti i livelli, mediatico, culturale, didattico e progettuale.
Il 37% di 411 eventi pubblici realizzati tra il gennaio 2017 e il settembre 2018 ha visto la presenza di soli speaker uomini. Da queste valutazioni nasce la campagna internazionale #Timefor50 #Tempodiparità #Timeforequality che promuove la presenza di quote di genere in tutte le rappresentazioni pubbliche dell'architettura, eventi, giurie, corsi di formazione, perseguendo gli scopi di uguaglianza e di empowerment femminile proposti dalle direttive europee e internazionali.
Pochissimi sono i modelli di ruolo di eccellenza al femminile a cui le nuove generazioni di giovani progettiste e progettisti possono ispirarsi. Questa è una delle ragioni chiave che, unita alla differenza salariale e alla complessa conciliazione dei tempi famiglia/lavoro, costringe le architette ad allontanarsi dalla professione.
Alla luce di queste considerazioni, la ricerca proposta da RebelArchitette mira alla tutela ed alla visibilità del lavoro delle progettiste riconoscendo come fondamentale il valore dell'applicazione del linguaggio di genere quale prima forma di visibilità e rispetto nei loro confronti. E con esso, quindi, richiede l'utilizzo in tutti gli Ordini d'Italia del timbro professionale al femminile, sollecitando pari visibilità e accesso al lavoro.
Questi i presupposti che portano alla costante necessità di mostrare il lavoro di architette di eccellenza attraverso una formula democratica, distribuita online in open source.
Professioniste individuate attraverso una ricerca nuova, collaborativa, capillare, attenta a sistemi valoriali eco-femministi, dove alla forza estetica compositiva del progetto si privilegia un impatto utile alla comunità.
Un'indagine collaborativa a livello internazionale che ha l'obiettivo di modificare i tradizionali canoni di merito e fare emergere nuove eccellenze.
Architette resilienti che abbiano individuato percorsi alternativi attraverso l'utilizzo di nuove tecnologie o nuovi sistemi di comunicazione. Il mondo virtuale e il mondo fisico sono sempre più in contatto ed è importante dare valore a chi crea questo dialogo.
Architette la cui dimensione del portfolio non debba necessariamente essere l'unico sistema di riferimento, ma dove anche solo un unico progetto possa essere di apertura verso nuove aspirazioni professionali.
Architette facilitatrici di alleanze territoriali, di esemplari rigenerazioni ottenute attraverso un paziente ascolto allargato e una diffusione culturale del valore del progetto architettonico.
Architette attente al mondo del recupero ed alla preziosa trasformazione dello spazio intimo e privato. Troppo spesso il valore di una/un professionista è stato saldamente legato al numero di metri quadri realizzati, mentre ora la dimensione della riconversione del progetto di interni assume valore strategico al benessere della persona e del suo nucleo familiare.
Architette giovani, giovanissime e mature, specchio di un'architettura necessaria che non è stata ancora raccontata. Le architette in Italia esistono da sempre e troppo poco è stato fatto per raccontarle sino ad oggi.
Non tutte hanno potuto dedicare tempo ed investimenti adeguati alla promozione del proprio lavoro, attività fondamentale in un sistema affollato, competitivo e spietato come quello del Bel Paese.
Architette che, a prescindere dal risultato economico delle loro azioni progettuali, hanno avuto la capacità e la caparbietà di interagire con fragilità sociali e ambientali.
L'ascolto delle diversità può liberare il sistema architettura da dinamiche ancora profondamente tossiche che sfavoriscono non solo l'ambiente professionale e accademico ma anche la progettualità proposta: sta a noi la volontà di cambiarle per renderci credibili agenti di trasformazioni di spazi accessibili, equi, inclusivi.
dati:
1: inarcassa 2019
2: Cnapp 2019
3: #timefor50 report 2018
RebelArchitette is a  not for PROFIT ASSOCIATION, originally a creative collective of archi-activists raising awareness of the need for equality in the architecture field at national and international level.
The group's main activities are: highlighting female role models; promoting the professional title in the feminine, Architetta;  monitoring male-dominated industry events; cooperating with other international networks and mentoring on the ground. These actions are aimed at the new generation of architects as well as organisations that promote architecture and design
ACTIVITIES
> demanding and offering a diverse role model scenario : 1000 outstanding female driven studios mapped since march 2017. #WAWMAP #WomenArchitectsWorldMap 
> promoting the application of gendered language through the consistent use of the Professional Stamp in the feminine #ARCHITETTA #TIMBROARCHITETTA
> promoting equal presence of female and male speakers at conferences via the international campaign #timefor50 #timeforequality #tempodiparità 
The growing research work, available in open source, is intended to be a source of inspiration for young professionals and a directory available to anyone who is interested in a fairer representation of the work of women in architecture. 
Our work is supported by more than 55 international advisors and inspired by the incredible work carried out by all these associations.
RebelArchitette è un'associazione APS nata come collettivo di archi-attiviste creative che coltivano la consapevolezza della necessità della parità dell'architettura a livello nazionale e internazionale.
La promozione di ruoli al femminile, la diffusione del titolo professionale Architetta, il monitoraggio di eventi di settore a prevalenza maschile, la collaborazione con altre reti internazionali e attività di mentoring sul territorio sono le principali azioni del gruppo rivolte sia alle nuove generazioni di architette e architetti sia a tutti gli enti che si occupano della promozione dell'Architettura e del Design.

ATTIVITA'
> Esigere e offrire un panorama diversificato di modelli di ruolo: 1000 studi eccezionali a conduzione femminile geolocalizzati a partire dal 2017. #WAWMAP #WomenARchitectsWorldMap
> Promuovere l'uso del linguaggio di genere attraverso l'impiego del timbro professionale declinato al femminile  #ARCHITETTA #TIMBROARCHITETTA
> Promuovere l'equa partecipazione di relatici e relatori con la campagna  #timefor50 #timeforequality #tempodiparità 
Il lavoro di ricerca in continuo aggiornamento, disponibile in open source,  è pensato come una fonte di ispirazione per giovani professioniste/i e come una guida a disposizione di chi è interessato a una rappresentazione più equa del lavoro delle donne in architettura.
Il nostro progetto è sostenuto da più di 55 advisor internazionali e inspirato dall'incredibile lavoro portato avanti da  tutte queste associazioni.
A 17 members research team /  Un team di ricerca di 17 componenti.
Biennale Curatorial Team / Team curatela Biennale
Marzia Bergo / Elena Fabrizi / Caterina Pilar Palumbo / Francesca Perani  / Anna Serafini
with / con
Cinzia Bigoni / Arianna Bordignon / Anita Dicaprio / Chiara De Giglio / Valentina Mariani / Natalia Patlan Garcia / Ilenia Perlotti / Adellia Pranindita / Jimena Ranero / Elisa Rizzato / Sofia Scalisi / Chiara Simonelli
english text
Giovanna Bosis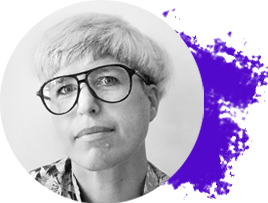 Co-Curator & Art direction / President RebelArchitette
Francesca Perani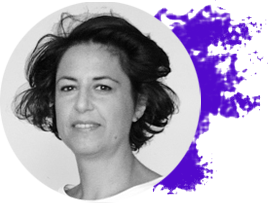 Co-Curator & Content Coordinator / Institutional secretary RebelArchitette
Elena Fabrizi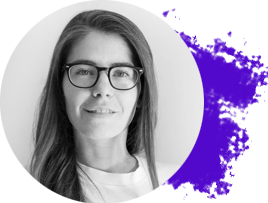 Co-Curator / VicePresident RebelArchitette
Caterina Pilar Palumbo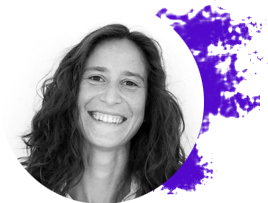 Co-Curator / Content Coordinator RebelARchitette
Anna Serafini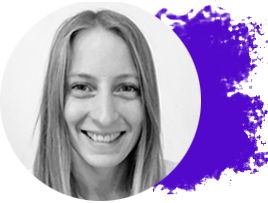 Co-Curator / Treasurer RebelARchitette
Marzia Bergo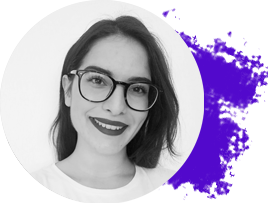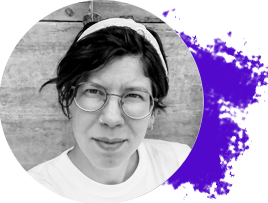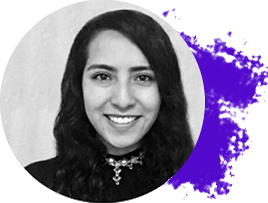 Editor
Natalia Patlán Garcia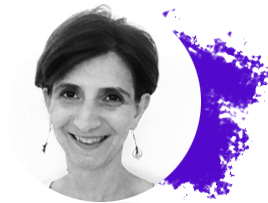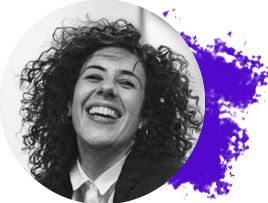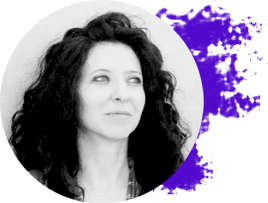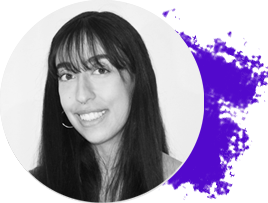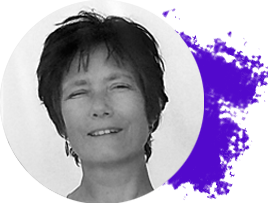 Translator
Giovanna Bosis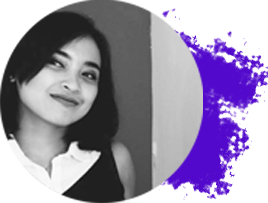 Web Editor
Adellia Pranindita
You have the opportunity to support our research and activism by donating or by becoming a member of our association. Or both, if you like! 
Avete l'opportunità di supportare la nostra ricerca e il nostro attivismo donando or diventando membro della nosra associazione.
Oppure entrambi se vi va!
REBEL ASSOCIATES:
RebelStudent  15 euros
RebelAssociate  25 euros
RebelSupporter 100 euros
RebelSuperSupporter 500+ euros
RebelMegaSupporter 1000+ euros
RebelGigaSupporter 5000+ euros
Alternatively you can make your donation online.
Every contribution, however big or small, will be extremely valuable for our future.
Commit with us to a better, diverse and inclusive future for Architecture!
Altrimenti potete fare una donazione libera online. Ogni contributo, grande o piccolo, sarà estremamente prezioso per il nostro futuro.
Credi insieme a noi ad un'architettura inclusiva e diversificata!